Hello, my list of cards I want to make is still rapidly growing but I thought I'd have a go at one quick one today. This was inspired by an art lesson at work where the students were using a wax resist technique. They had a great time using oil pastels to make an Xmas tree before putting a watercolour wash over it all. The results were stunning.
It got me thinking about how I could not actually recreate it, but get a similar effect using different media. I decided that the Flower Shop stamp set would be perfect to stamp and heat emboss with. I started by taking a piece of watercolour cardstock and stamped one of the flowers over the paper using Versamark. I then heat embossed with white emboss powder before using some of my favourite colours to produce a graduated colour wash. It had to dry thoroughly and if I'm honest, I wanted to use a heat gun to quicken the process but managed to resist and use the time for a little clearing up.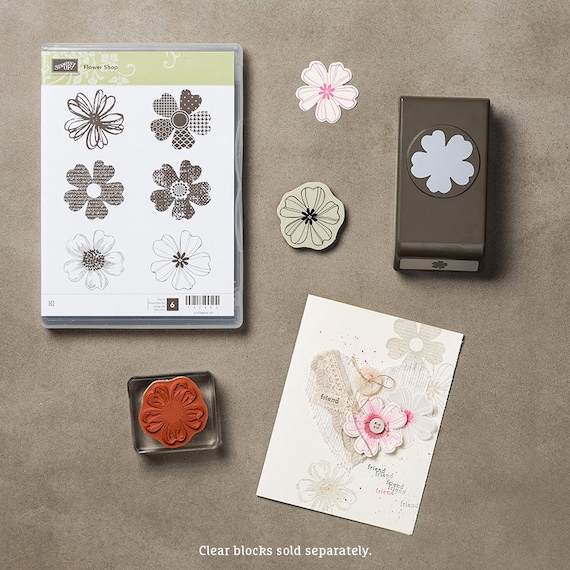 Once dry it was mounted onto a piece of Perfect Plum card stock, then onto Whisper White before mounting onto a Pefect Plum base. A simple sentiment completed the design alongside a punched flower.